Stick in the Mud Pottery is 100% Australian made. Hand thrown on the pottery wheel, then trimmed, carved, glazed & fired from our studio at Clifton Beach in Far North Queensland.

Clay used is mid-fire stoneware, fired to cone 6, 1220 degrees celcius. Glazes are lead free and food safe.

As each piece is hand crafted, slight variations in shape and glaze appearance will always occur. Whilst each piece are all thrown and shaped to the same specifications, by the very nature of the way in which they are created, the piece you receive will be uniquely individual.

To keep your pottery at it's very best, we always recommend hand wash only. As with all pottery, it can chip or break if knocked or dropped, please take extra care.
---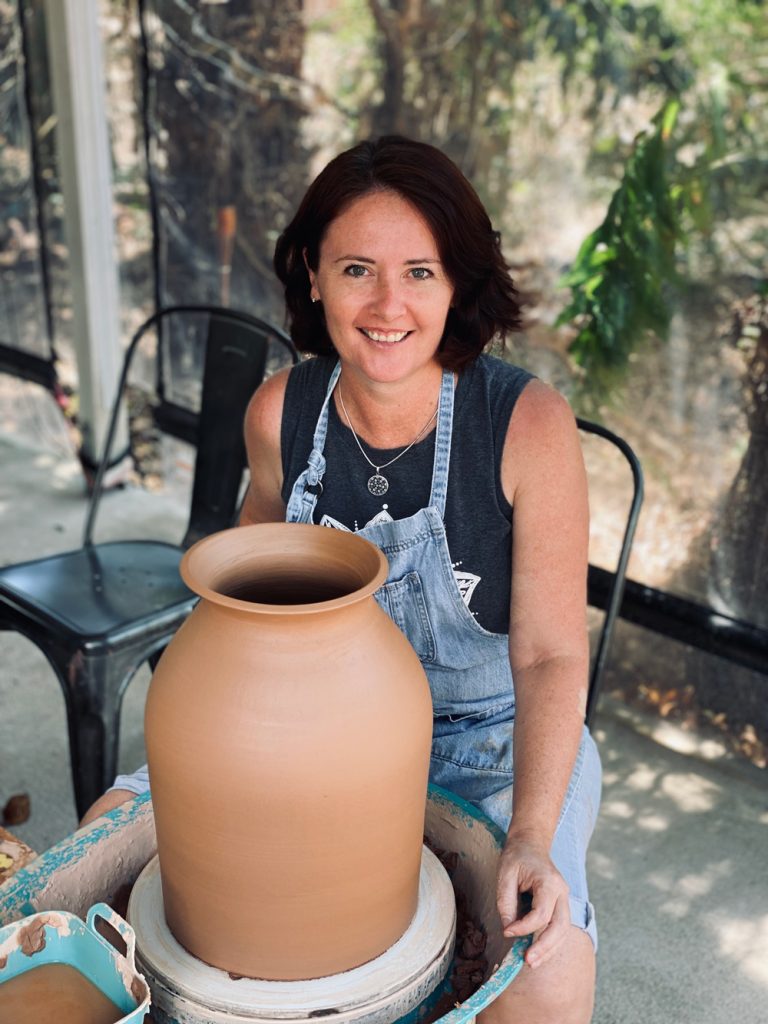 Kylie Cooper
With an eye for design and a passion for art, Kylie dabbled in hobby ceramics and pottery whilst working professionally as a website and graphic designer for over 20 years.
In 2020 Kylie took the leap from full time Graphics & Website Designer to full time Potter. Her passion for design and form, paired with a desire to create high quality, hand crafted homewares, has been the driving force behind the success of Stick in the Mud Pottery.
Today Kylie's focus is on producing bespoke hand crafted pottery and beautiful ceramic pieces for both your home and our own.
Working from her studio at Clifton Beach in tropical Far North Queensland you can find Kylie stuck in the mud most days. Kylie loves to share her passion with like minded potters and anyone with an interest in pottery or ceramics.
You can also find us on instagram & facebook @stick.in.the.mud.pottery